ETL White Paper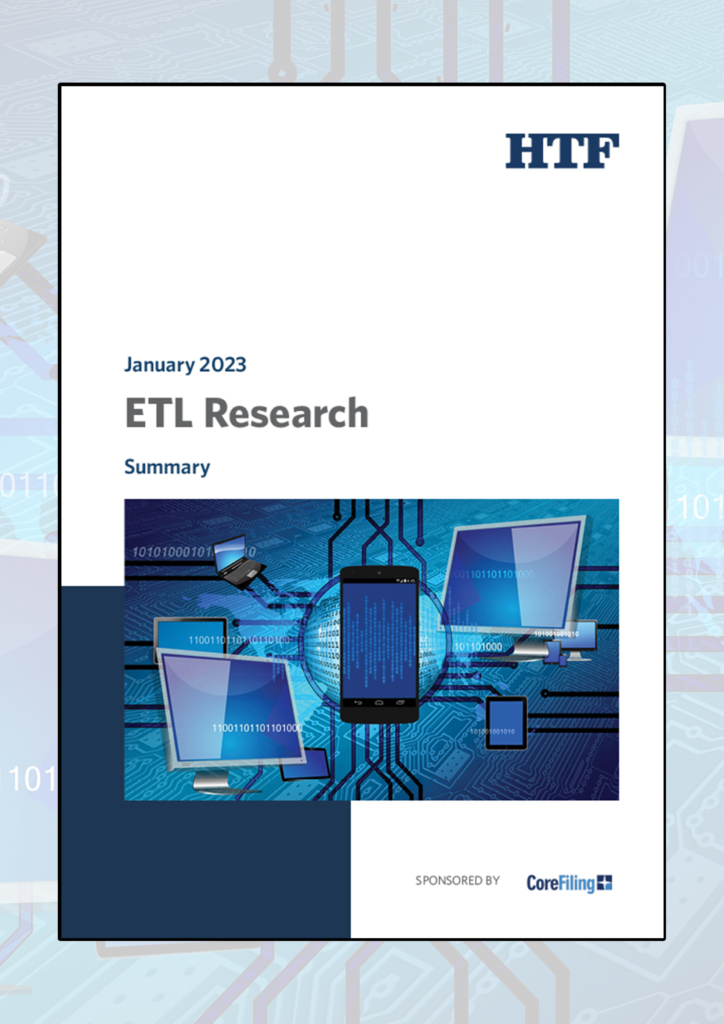 ETL is a complex area for most financial institutions, with regulatory issues continually looming. Not only is data lineage a hot topic of interest and change, but regulatory reporting including using ETL for XBRL regulatory reports is also causing some concern.
Advances in technology as well as changing needs for both customers and users of ETL means the area is ever changing and catching up with itself. We have conducted research to establish the current state of ETL, as well as maintenance and security issues amongst other elements of ETL.
Key areas covered are shown below.
Key areas covered include:
Data sources drawing from
Types of data source
Why ETL is being used
Areas of usage
Limits/problems with ETL
How data lineage is handled
Confidence of where data has come from
Cost of maintenance of ETL
How to minimise ETL costs
Handling of large volumes of ETL rule changes
Regulatory reporting model maintenance
E/T for XBRL regulatory reports
Business-IT Tension
Desirable characteristics of ETL solution
Low code/no code advantages (if used)
Technical staff availability and impact
Buyers of the ETL tools in the organisation
Who uses the ETL tools (now and in the future)